The World's Smallest Aerogarden has been busy!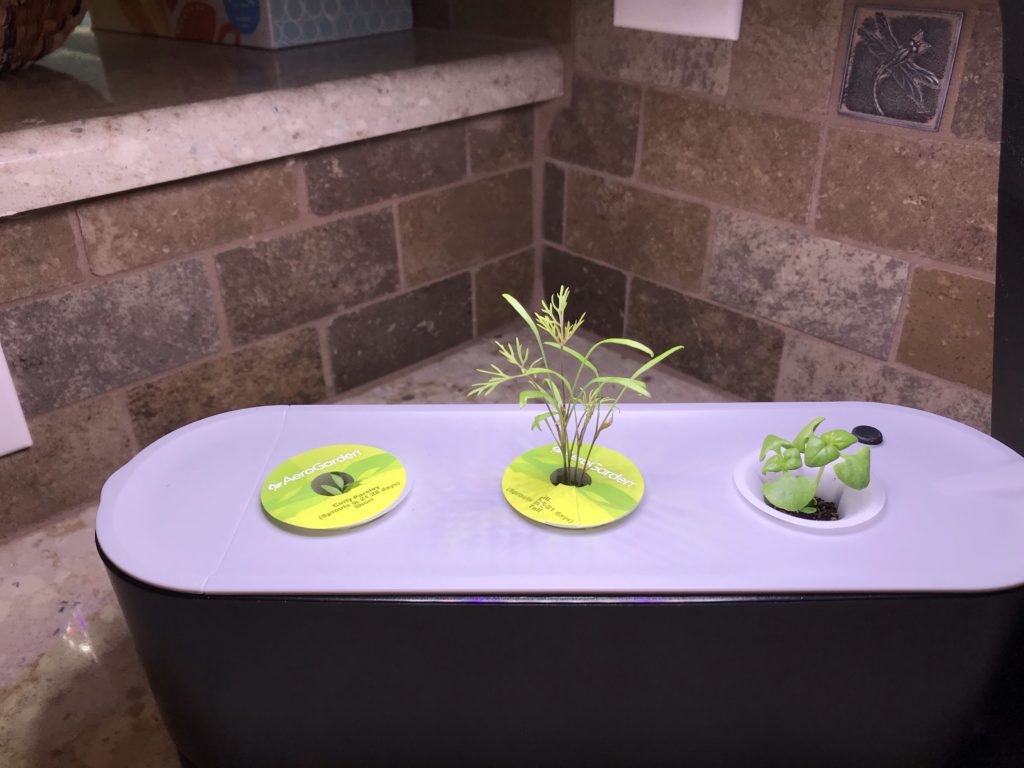 It's great to see some true leaves. It's been about two weeks since I set up the aerogarden. It alerted me that it was in need of more plant food, but I will admit to being a bit skeptical given that there was virtually no water consumption, and the seeds have only just sprouted. I did feed it minimally, but will be keeping an eye on it.
Previous hydroponics setups I've used have required only a tablespoon or so of fertilizer every time the water got topped off, and those were much larger hydroponic tubs. For all I know, this fertilizer is less concentrated, but I don't want to be overdoing it, either.
Outdoors, my thyme plant has just pushed out some tiny green leaves. Hooray! I need to move my mint pot back to the back yard, but that will be a project for Weekend Me. We are just about in planting season and I'm hoping to get cool-weather veggies in this weekend or next.